Hardware¶
Xanadu designs and builds full-stack quantum computers based on silicon photonic chips. Read on to learn more about our approach, and how to access our hardware with Strawberry Fields.
Our quantum photonic hardware¶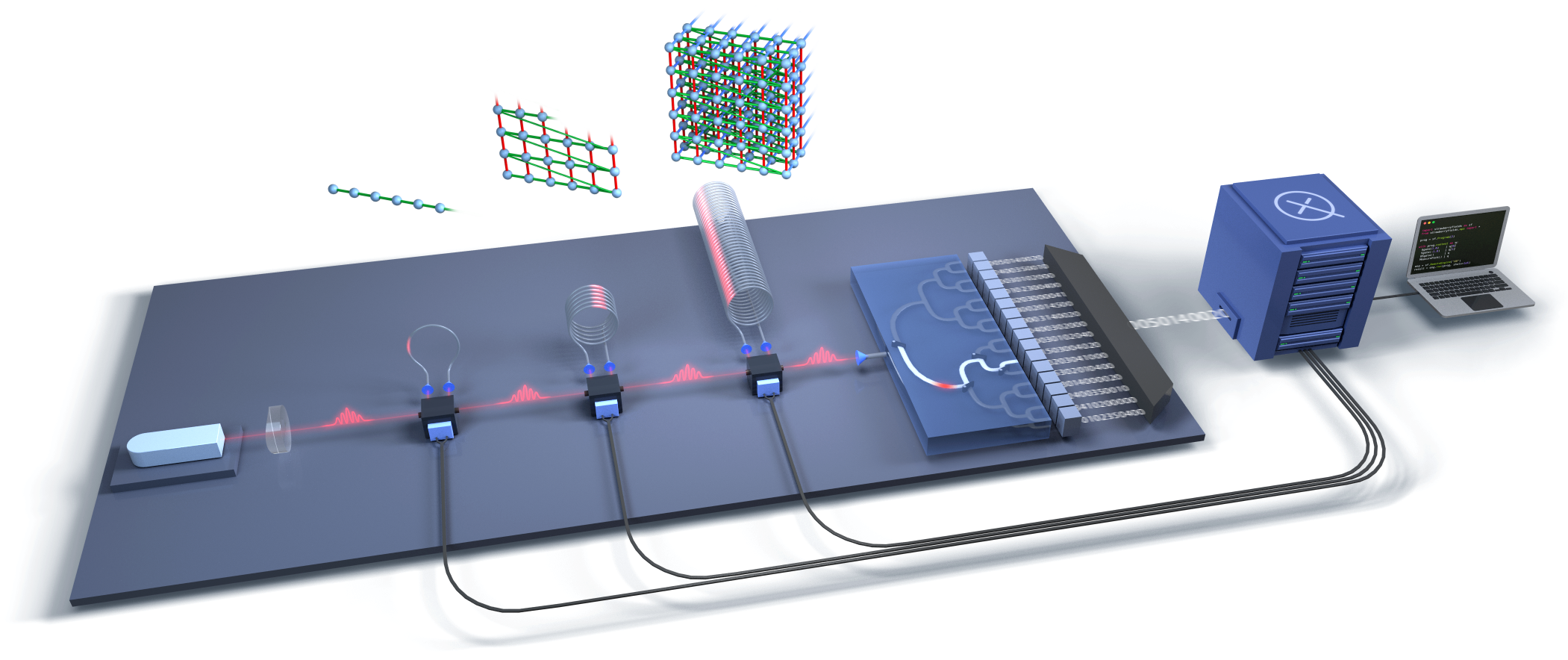 Learn more about Xanadu's quantum nanophotonic approach to quantum computing, including an overview of quantum photonic hardware, the advantages of quantum photonics over alternate approaches to quantum computing, and details of our existing Borealis and X8 chip architectures.
Read more
Accessing our hardware¶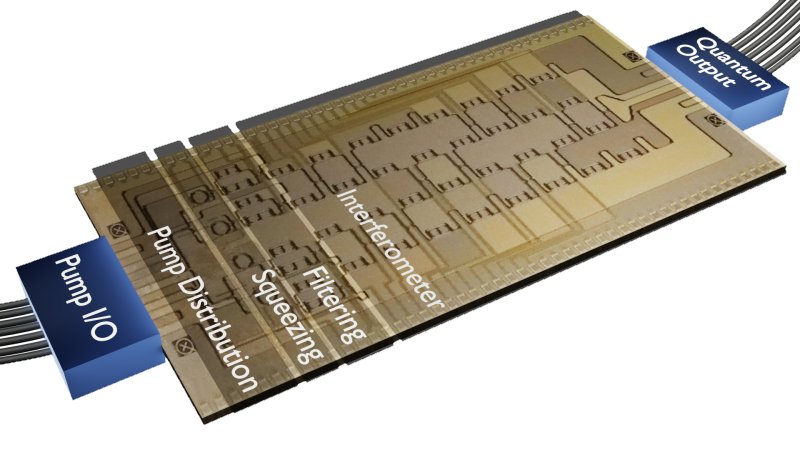 Xanadu's photonic hardware is available today over the cloud; use Strawberry Fields to build, execute, and manage quantum programs that run directly on our photonic chips.
Contact us to access our hardware devices via Xanadu Cloud. If you already have an account, read on for more details on accessing our hardware via Strawberry Fields.
Read more
Exploring our hardware¶
Learn how to program Xanadu's quantum photonic hardware in Strawberry Fields with the following tutorials.